What classes should you take? Which dining venue has the best sandwiches? How do you find a tutor? Where's the place you can rent a bike again? Whether you're a first-year student or transferring from another school, we bet you've got a few questions. Luckily, we've got answers at IntroDUCKtion. Choose your session and register before your preferred date fills up.

At IntroDUCKtion you will:
Get to know other new Ducks
Interact with faculty, staff, and current students
Meet with your academic advisor
Find out how to get involved on campus
Get on track for the fall term and register for classes
Learn about graduation requirements
Plus, on-campus freshman sessions include: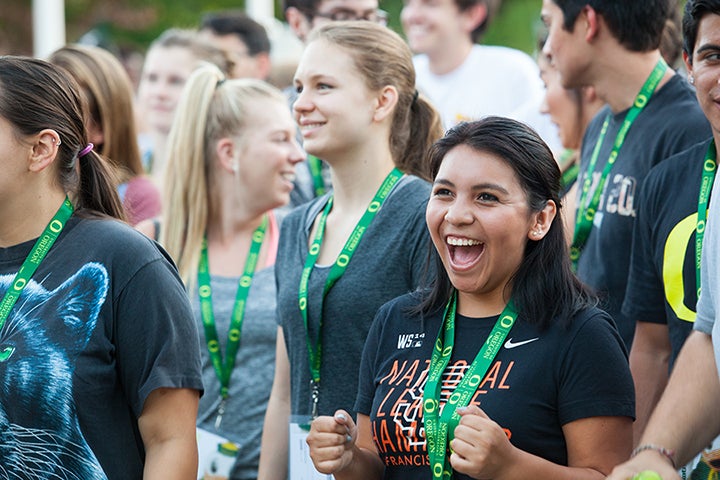 Trek Through The Trees
Get Excited and get to know the campus! The UO Trek Through The Trees will show you how to navigate your new home while learning about important resources.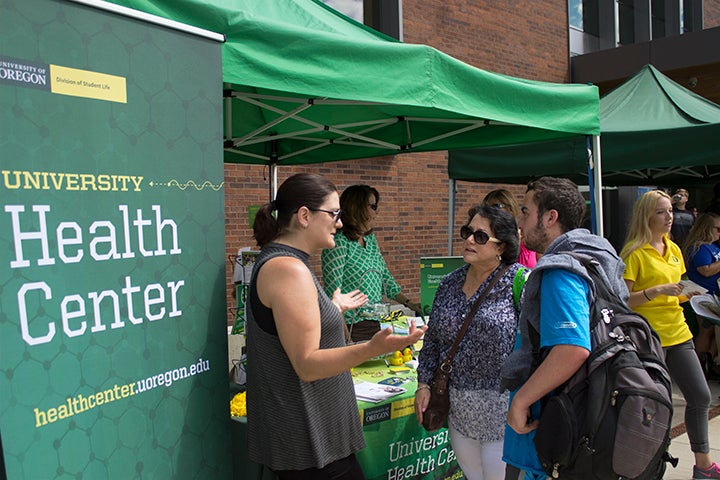 Involvement and Housing Fair
Get involved! Use this opportunity to sign up for clubs and student organizations and learn from the various departments on campus about all the ways you can find your place within student life.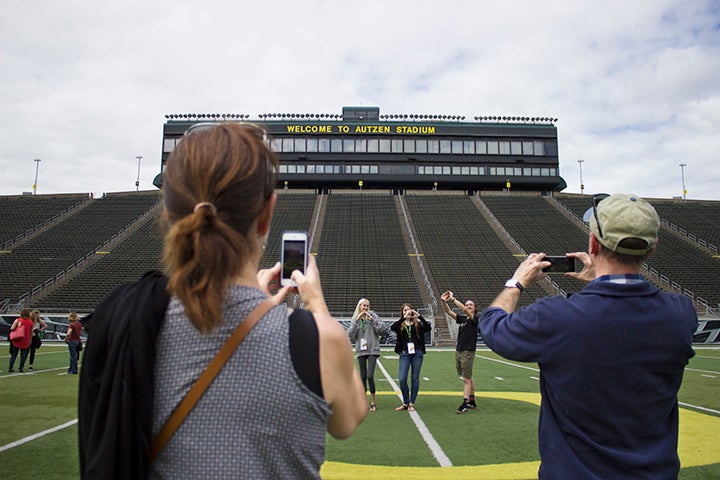 Tour of Autzen Stadium
We'll lead you from campus through the "Walk to Autzen," which is the path students walk to the stadium prior to each football game. Once we arrive at Autzen, you'll hear about getting tickets to athletic events and then be led through a tour of the football stadium.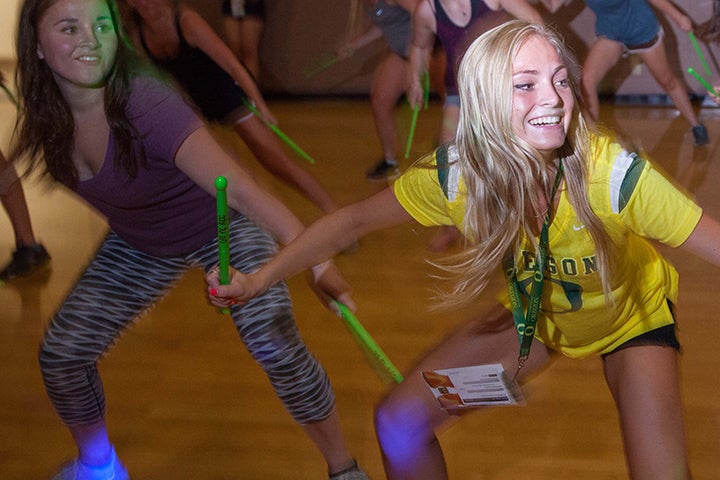 Rec Night
Get exclusive access to the UO's Student Recreation Center for open rec activities and free food. While this session is not offered during one-day sessions, you will still have access to view and tour the Rec Center.
Searching and discovering is in your nature and it's in ours too. Stay curious.