Join one of several orientation sessions to learn more about how UO can help you explore your interests, meet faculty, and register for classes that are right for you. And get a jump-start on making friends with fellow Ducks.

We know how important your student is to you and that you are deeply invested in your child's success and well being. At UO, we take our responsibility for student achievement very seriously and invite you to partner with us to help your student succeed in college.
That partnership begins now. Please register for the Parent and Family IntroDUCKtion. This two-day program is designed to help you get familiar with the campus community, learn about available resources, hear tips and tricks for navigating the university, and discover more about the future that lies ahead for your student at the UO.
We look forward to welcoming you and your student to the University of Oregon family. If you have any questions, please review the following resources.
Seek for yourself
Nothing compares to the real thing. The beauty and energy of this place. The people from every corner of the earth. It just has to be experienced first hand. 
Park for free at Columbia Garage. Take a walking tour. They start right next door at the Ford Alumni Center. Or take a running tour. Or just simply explore. Do what Ducks do. Walk over the Willamette River and through the woods to Autzen Stadium. Explore downtown Eugene. College-town vibe, crazy culture, amazing food. You better plan to stay a few days—before you come back to stay a few years.
After a 30-minute information session with an admissions counselor, take a guided, 90-minute tour on Monday through Saturday. Register for a 9 a.m., 11 a.m., 1 p.m. or Saturday 10 a.m. slot. Transfer student tours are offered the third Friday of each month at 1pm. Or arrange a special tour through the Ambassador Program by calling 541-346-1274.
The UO hosts a number of visit programs for prospective students to learn about everything Oregon has to offer. Find out about our special campus visit events, including Duck Preview and Duck Days.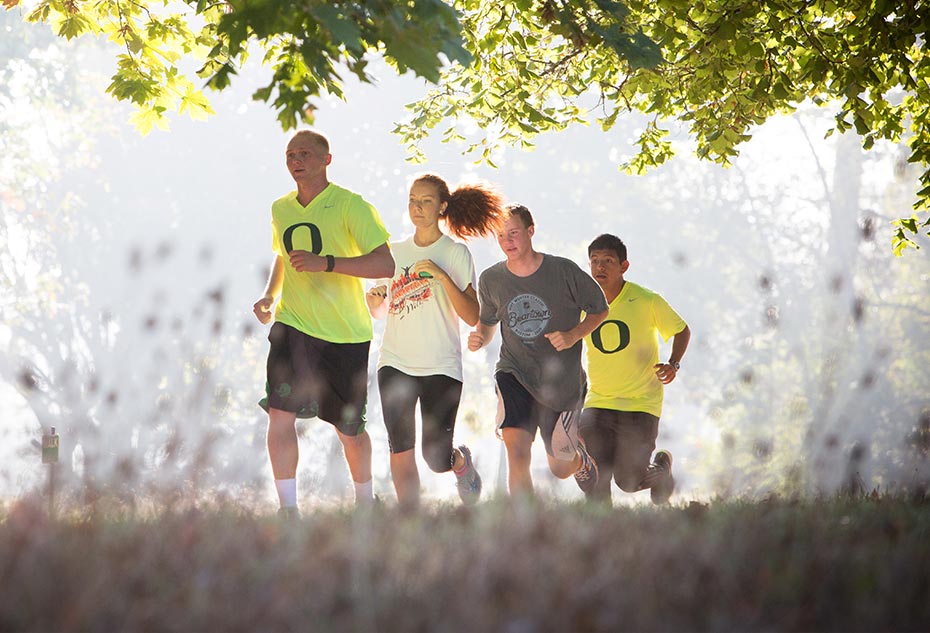 We don't call it "WOW" for nothing. Come early to find your flock. Get ready for fall term during this fun-filled week of activities designed to help you embrace your new life at UO.